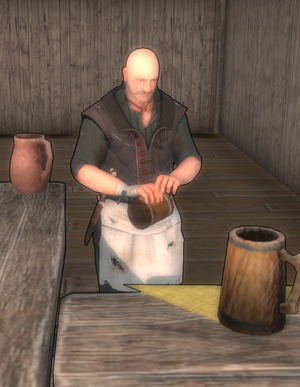 Martyn Brevet is one of the main story characters. He's protagonist's uncle, who helps him learn all there is about the innkeeping trade, hoping he will take over the business. His past is a mystery, but he seems to have some connection to Renmy, with whom both him and the innkeeper join forces in an attempt to defeat Duke Rockburry in Prologue.
Apart from that, Martyn is an innkeeper, and an honest and hard-working one. Though he comes from a poor family, he managed to lead an adventurous life – or at least that's what he claims when he drinks a beer or two. He never goes into detail, as if it was a secret and hates when someone pushes the topic – but his powerful physique and knowledge about the world seem to support his claims.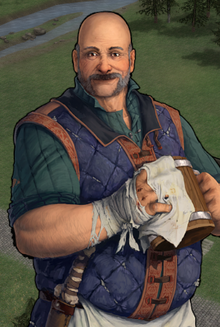 Community content is available under
CC-BY-SA
unless otherwise noted.